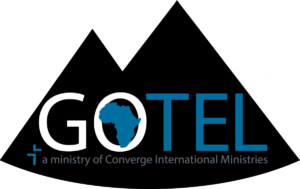 We got a glimpse of God's plan for us on a mission trip to Mexico in 1999. We both felt a connection to the people we were serving and a call to help those in need. Since then, God has been strengthening us for the call to Nigeria, and we see that God has aligned our gifts and talents to serve His purposes in Gembu, Nigeria.
Dan grew up in a committed Christian family and attended a conservative nondenominational church. He made a commitment to follow God at a mission's conference at 5 years of age.
Tina made her commitment at a Bible Camp when she was 12 years old and then re-dedicated her life to the Lord at 17. We have had many Christian mentors in our 30+ years of marriage and have grown closer to each other and to Christ.
Dan attended Northwestern College and has spent the last 30 years in business management. From printing to construction, startup companies to mature companies, his management skills are very diverse.
In 1986 Tina earned her Early Childhood Certificate. She owned a daycare/pre-school for ten years and has taught Sunday School and AWANA, as well as many other church serving opportunities since she was 18 years old. Tina's experience, as the Director of Pre-School Ministries at Edinbrook for 18 years, working with young children and mentoring young moms is a valuable asset in Nigeria.
The Ministry in Nigeria was founded to demonstrate the unconditional love of God among people in Nigeria at risk of the HIV/AIDS epidemic through a holistic approach of teaching infection prevention and loving, compassionate care of orphans and widows. The ministry has always kept the most vulnerable in mind as it grew. Today there is a Clinic, Hospital, Trade School, Training Center Radio programs, Children's ministry and Leadership development programs.
Dr. Henry Blackaby says that we should "watch to see where God is working and join Him in His work." William Carey says "Expect great things from God, attempt great things for God."
With the background that Dan has in business management and Tina's background with children it is time for us to, Expect great things from God in Nigeria and to attempt great things for God! This is your opportunity to partner with us and the people of Nigeria.